Custom Manufactured Filters
Provide us with a sample of your current filter, or your sketch and measurements, and we will accurately duplicate it using the highest quality Filter Cloth available. All manufacturing of our custom filters is done right here in our Farmingdale, Monmouth County, New Jersey facility. No outsourcing! Our custom-made filters are consistent, dependable and cost effective.
Highest Quality Filter Cloth
Superior "Lock-Stitch" Seams
Heat-Sealed Fabric Edges
Large Inventory of Fabric Styles
Technical Support
Full Service Repair Program
Lint-Free Cloth, Traceability to Original Batch
Triple-Layered, Reinforced Construction
Quality Control – Each Product Fully Inspected
Labeling to Reduce Cross-Contamination
We can provide any type of binding or fastening you need; drawcord, elastic, spring, Velcro®, zippers etc. are used according to your specifications.
Latex edging can be applied to Plate & Frame Press cloth filters to ensure the seal and improve your process.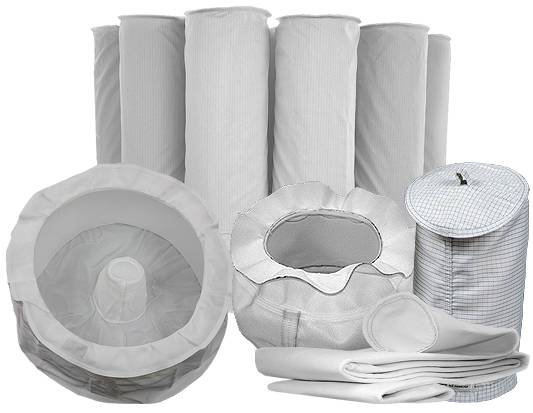 Start a Project
At Kavon Filter Products we are able to get the job done right the first time. We provide a level of quality that surpasses our customers' expectations while enhancing their position in the marketplace.
request information
products and capabilities
We manufacture quality replacement fluid bed dryer bags, sleeves, skirts, chutes and sleeves for cartridge filter units, as well as centrifuge liners and bags. Kavon Filter Products Co. is an authorized distributor for Ahlstrom-Munksjö filter paper and we stock many commonly used filter papers.
Browse our catalog